John Lewis inspired Germans, and he inspired our team at the German Embassy. Here's how.
During the civil rights movement John Lewis stood for human dignity and rights, even at great personal risk. As part of SNCC, the Student Non-violent Coordinating Committee, he participated in sit-ins at lunch counters, a series of peaceful protests against racial segregation at restaurants and eateries. He helped organize, and was beaten and arrested during the "Freedom Rides", in protest of segregation during travel. As Chairman of SNCC, he organized the 1963 March on Washington alongside Dr. King and other leaders.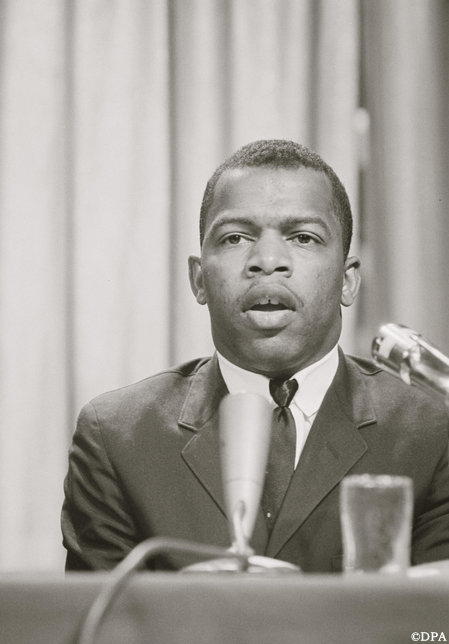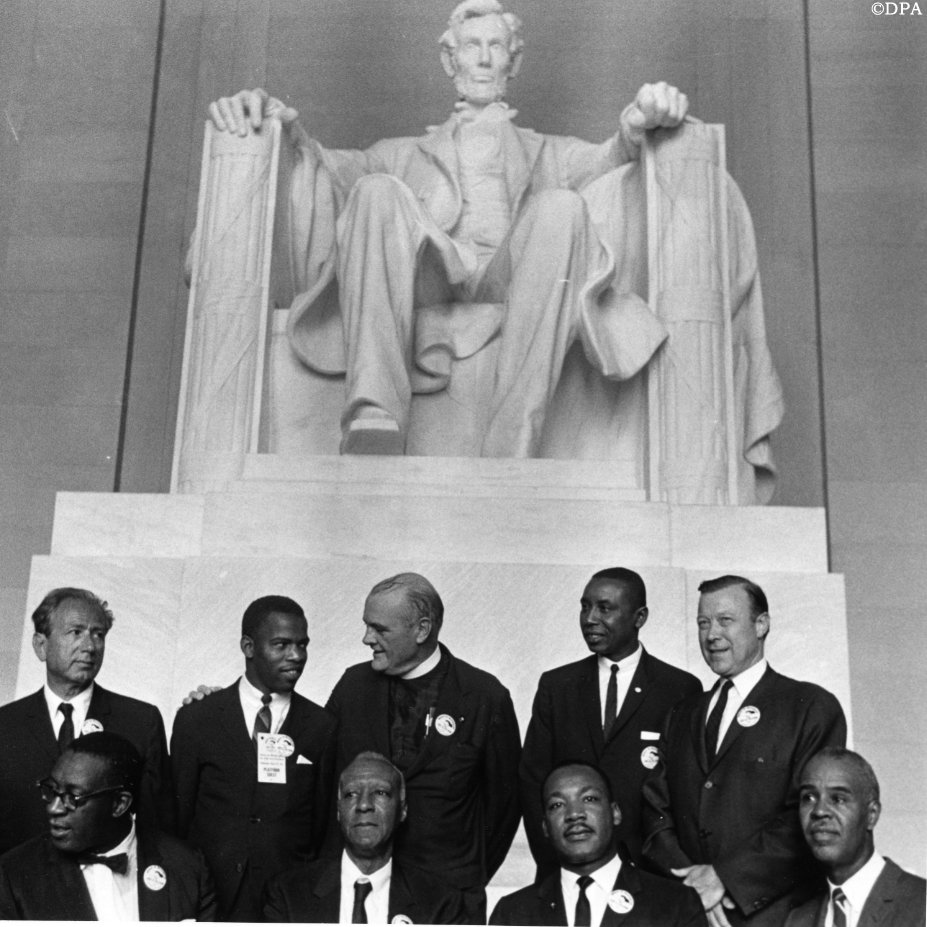 As a congressman from Georgia's 5th District, which includes Atlanta, Representative Lewis brought his passion for civil rights, racial and social justice to the United States Congress. For over three decades, he treated his colleagues and staff with respect while advocating for his constituents. Even in his final opinion piece, published the day of his death in the New York Times, he called on Americans to stand up for justice through "good trouble, necessary trouble".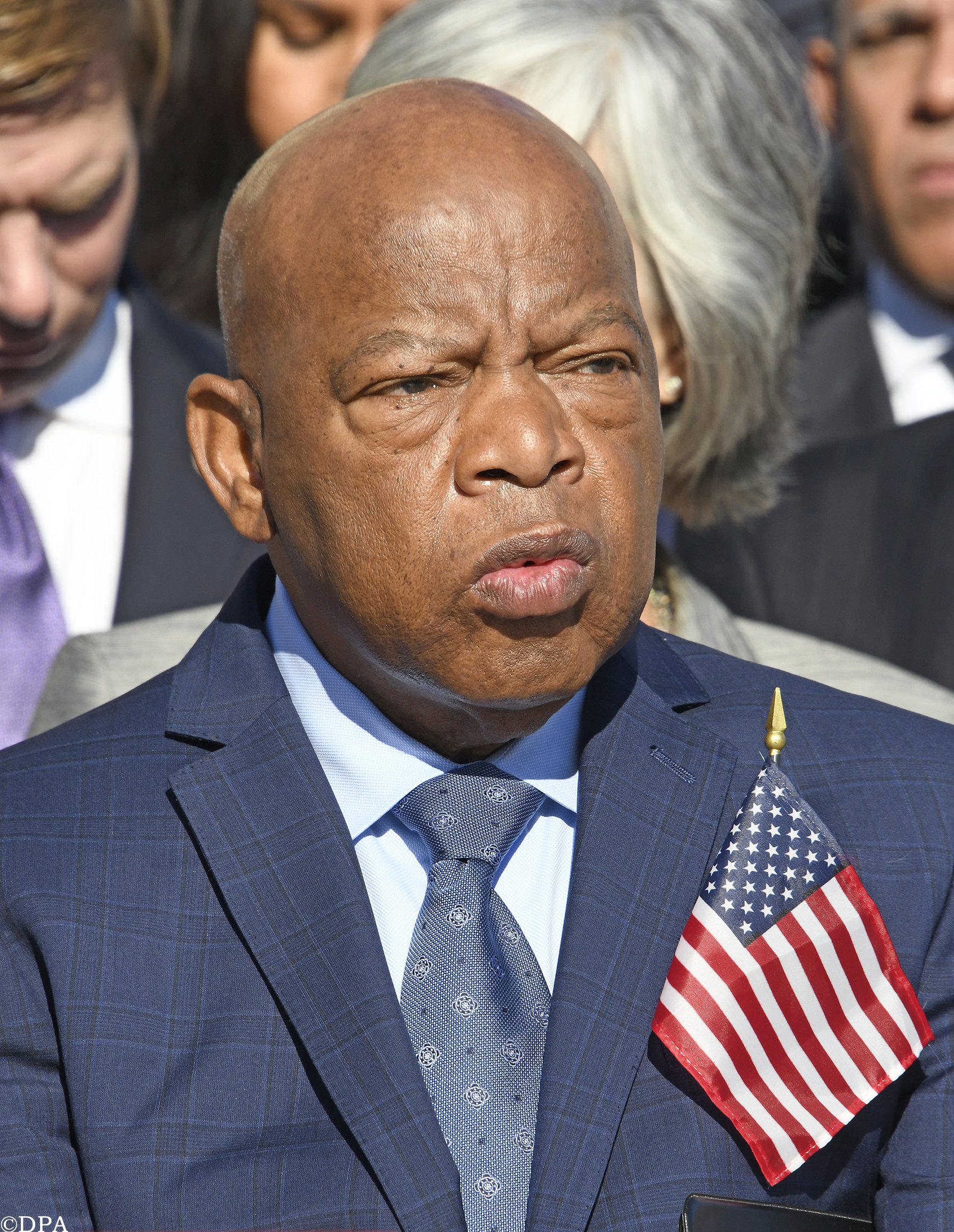 His final message to Americans: "Together, you can redeem the soul of our nation," did not go unnoticed outside the USA. Nightly news broadcasts and leaders from around the world repeated his words, spoke to his influence, lauded his life dedicated to justice, with malice towards none. As the world paused, so too did many Germans.
In the aftermath of World War II, a conflict unleashed upon the world by Germany, our nation was divided between East and West. The city of Berlin, deep in the heart of East Germany, was also divided between East and West. Though some thought these divisions were permanent, many dreamed of a day when Germany would reunite. Germans could look to the peaceful and optimistic civil disobedience of leaders like MLK and John Lewis for inspiration across the Atlantic. The struggle was different. The drive for peace was shared.
Today, the period leading up to Germany's reunification, when hundreds of thousands of East Germans took to the streets demanding rights and freedom, is called the 'Friedliche Revolution', the Peaceful Revolution. The non-violent demonstrations of the American Civil Rights Movement and the Peaceful Revolution surely share a historical strand.
The bond between John Lewis and Germany became more explicit in 2015, when German then Foreign Minister Frank-Walter Steinmeier (now German President Steinmeier) visited Atlanta, and Rep. John Lewis. Here's what President Steinmeier said about his encounter with the great civil rights leader:
"Three years ago, while serving as German Foreign Minister, I had the privilege of visiting Martin Luther King's grave in Atlanta with the great John Lewis. We spoke there about King's unfinished work and I asked John where he found the strength to continue it and how he reconciled his dissatisfaction, indeed his anger, with the deeply ingrained injustices in US society with his unshakeable belief in the goodness of the country, in its people and future. John Lewis replied that the constitutional mandate ""to form a more perfect union"" contains the admission that this democracy is always imperfect. It will always have shortcomings. What matters is movement towards this ideal, not the actual state of affairs."
Here is a 2015 photo from Atlanta with Rep. Lewis being a gracious host to then Foreign Minister Steinmeier (now President of Germany).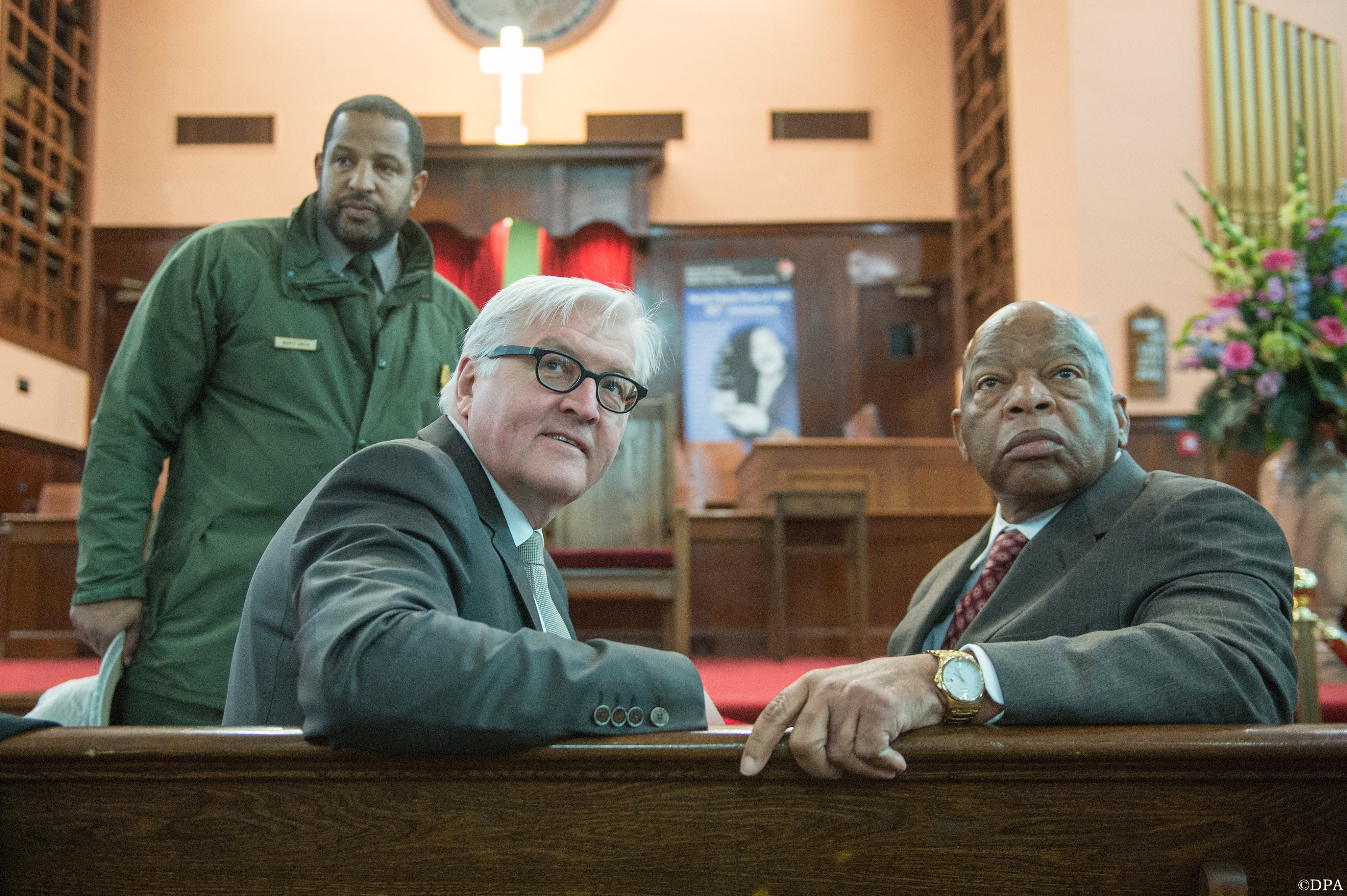 When John Lewis passed in 2020, we mourned alongside Americans, as did our Ambassador, Emily Haber.
John Lewis believed so deeply in human rights, he risked his own life to help achieve them for all.

On the Freedom Rides and on countless other occasions during the civil rights movement, he met violence with non-violence.

He was not only an inspiration, he was a teacher. pic.twitter.com/RFlYuNmGfb

— Emily Haber (@GermanAmbUSA) July 18, 2020
We mourn the loss of John Lewis. During the civil rights movement he stood for human dignity and rights, even at great personal risk.

Here he is in 2015 in Atlanta being a gracious host to then Foreign Minister Steinmeier (now President of Germany).#JohnLewis pic.twitter.com/Ks3oYtbVUk

— German Embassy (@GermanyinUSA) July 18, 2020
The work of racial justice, of 'a more perfect union' is never complete, as Rep. Lewis told our President. We miss John Lewis, but celebrate the time we shared with him on this earth.
This blog is part of our larger series for Black History Month. During Black History Month, we are not only highlighting Germans of African descent (see our blog here), but also black Americans who have inspired Germans across the Atlantic, and across the years.
By William Fox, German Embassy